David's Story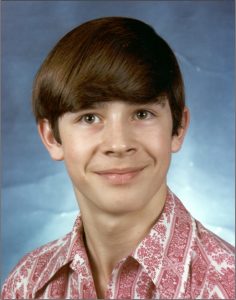 Music has been a part of me for as long as I can remember. At a very early age, original melodies filled my head. Many times, when listening to songs on the radio, I would modify or change instrument parts and even vocal melody lines. Just before I turned 10, my family moved to a mountain community where our neighbors had an upright piano. Every time I went to their house, I tried to find an excuse to play that old piano, which always seemed to be calling to me. Two years later, my parents purchased a piano. Shortly after that, a musician friend came to visit. I sat in a chair next to her and didn't move until she stopped playing some 2 hours later—not a usual activity for a 12-year-old boy, especially since her songs were all originals and were classical in style. I had never heard anybody play their own compositions before. I think that was when I first realized music comes from deep within the composer, from all the pain and joy and sadness of life. Words cannot always express our feelings. Music can.
After seeing my growing interest in experimenting with notes and chords, my mom decided I should take piano lessons. Unfortunately, I wasn't a model student. Reading music didn't seem important because I remembered what a song sounded like when the teacher demonstrated it for me. Within moments after returning home, I could play it almost as well as she had, so I spent more time composing than I did learning to sight read or practicing my lessons.
From the acoustic piano, I migrated to electronic keyboards and began to explore a mushrooming variety of new sounds in the 80s. Not only could I compose songs for the piano, I could orchestrate them. Today's synthesizers, unlike those early predecessors, emulate many instruments quite well. Now it's difficult for all but perhaps the most discerning listeners to distinguish a synthesized piece from the same song played by a full orchestra.
What about you? What kind of music do you like? Is it an important part of your life? Have you ever written a song? How does music affect you?